Meet Our Massage Therapist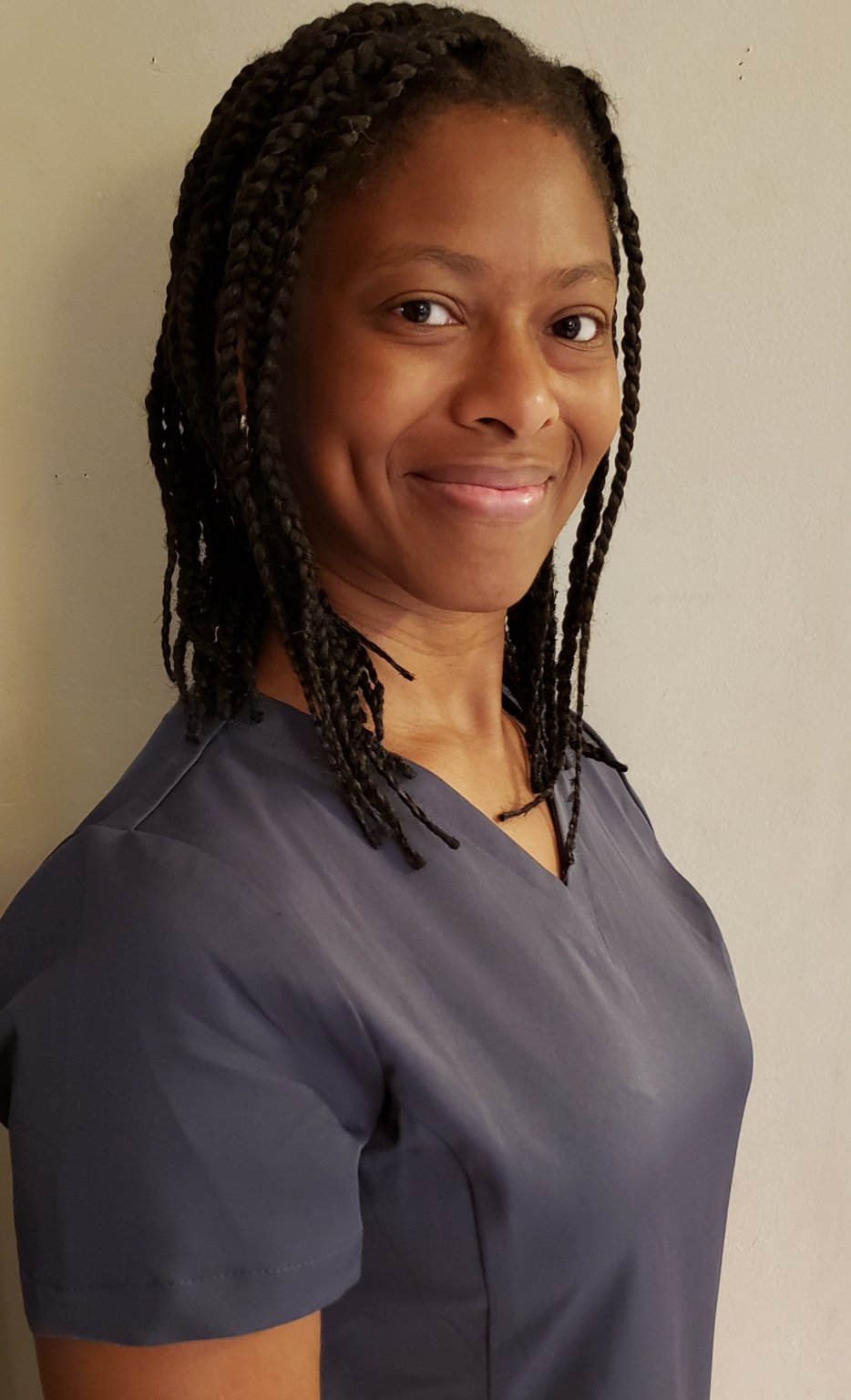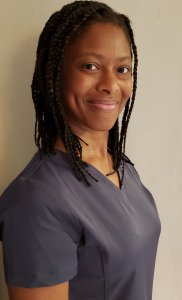 Jamila Campbell
Jamila has always felt that her calling was to help others with their healing journey. Even as a youth, she often found herself massaging family members and friends. While working as a software developer analyst, and raising a family, she heeded her calling and pursued her training in massage therapy and bodywork.
Jamila completed her core training at the top of her class in 2012 at the Institute of Therapeutic Massage, and continues to add to her skills on a regular basis.
As a mobile massage therapist, Jamila has served and helped several clients at multiple schools, and private homes. She has also dedicated many hours to charity, gifting her chair massage and reflexology skills to communities during health fair events. Most recently, Jamila worked at a well-known Massage franchise, serving clients with different relaxation and pain management needs.
In addition to traditional massage techniques, Jamila has specialized training in reflexology, sports, and prenatal massage. With her educational background in anatomy, joint pain, and movement patterns, Jamila is able to create a personalized treatment to address each client's needs by referencing her knowledge of these multiple techniques. Jamila seeks to go beyond massage and bodywork by helping her clients develop their own plan for self care to maintain a body that functions well in their everyday lives.
---
Massage Therapy at Chester Chiropractic Center
Chiropractic and massage therapy can be synergistic treatment methods, working together to address imbalances and help the body function and feel better. This is why some people choose to use both of these forms of therapy in combination. However, it's definitely not required that you use both of them in our office! Some of our patients choose to have only massage, some choose only chiropractic, and some choose to use both of these forms of treatment.
While we welcome you to explore all of your treatment options, we want you to feel entirely free to choose for yourself what feels right for you. There will be no pressure to have chiropractic adjustment if you come in for massage, and vice versa. We offer multiple treatment options, and then you choose which ones work best for your body. (Please feel free to come in for a consultation with Dr. Barnes if you're not sure which to choose, or want some personalized recommendations!)
---
Swedish
This is the traditional form of massage, which you may be familiar with. Using long, gliding strokes, along with deeper circular motions, this form of massage emphasizes relaxation and aims to promote healthy circulation of fluids within the body. It's ideal for those looking for stress reduction and overall balance in the body.
Learn More
Book Now
Targeted Neuromuscular
This form of massage is targeted for a specific area of the body. The level of touch will generally be deeper, to the client's comfort level. This form of massage addresses trigger points and other muscle problems that can occur due to excessive or imbalanced muscle activity. It's best for those who have an injury, repetitive strain, or significant imbalance that they wish to address.
Learn More
Book Now
Sports
The goal of this form of massage is to increase performance in the sport. The therapist will use a deeper touch, to help clear out waste products that can accumulate in overworked muscles. The treatment emphasizes whichever muscles of the body are used most in the client's particular sport (for example, the glutes and legs for runners), to enhance recovery and improve performance.
Learn More
Book Now
---
The Synergy Between Chiropractic and Massage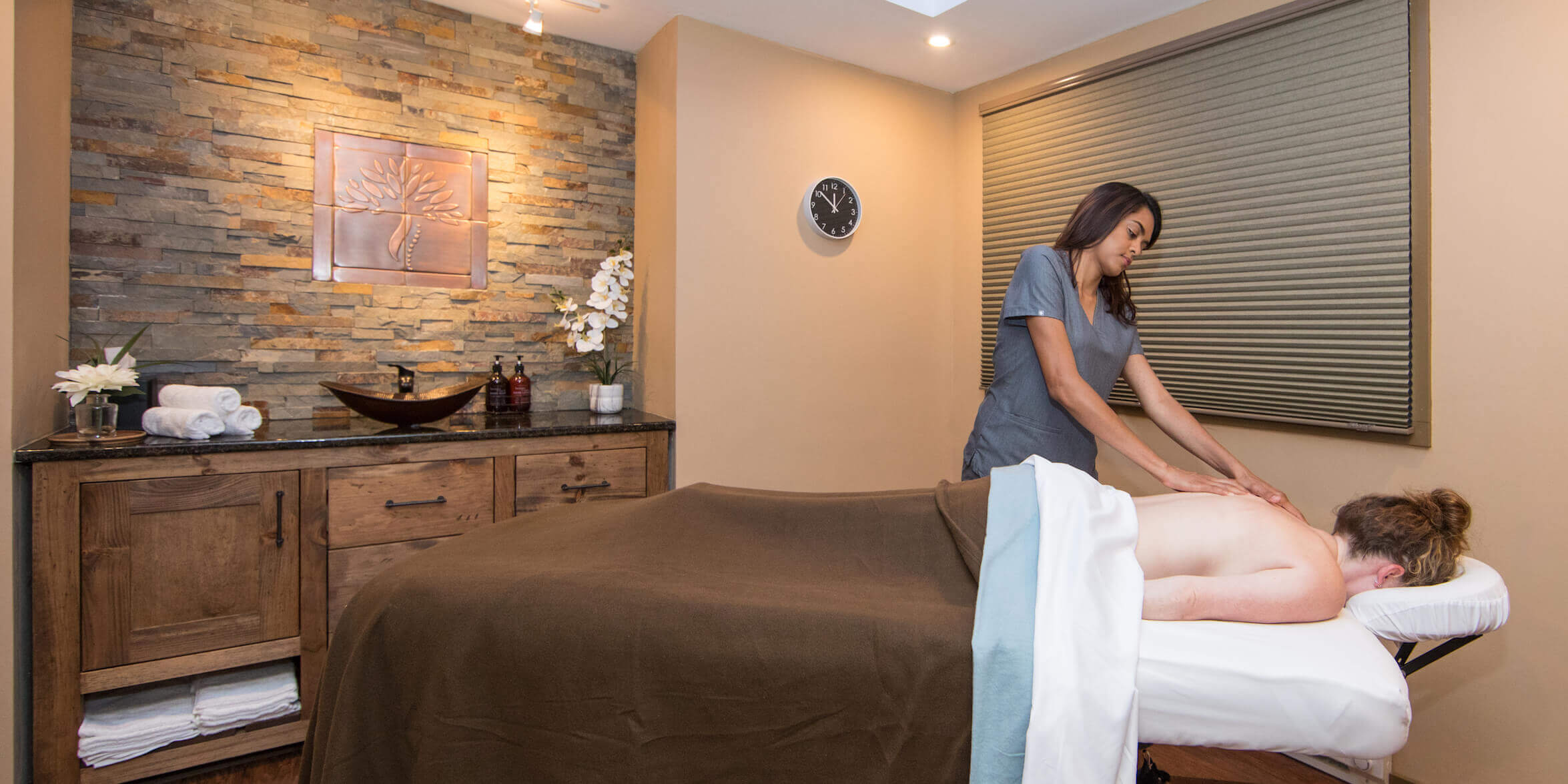 Chiropractic and massage are both focused on manipulation of the physical body. They each aim to relieve dysfunction and restrictions, and to restore the body to a full and pain-free range of motion. Either of these forms of treatment is very powerful on its own, but they're even more powerful when combined together.
Chiropractic primarily addresses the joints, while massage primarily targets the muscles and soft tissues. When these two forms of treatment are combined, then the entire musculoskeletal system receives attention. This can be very helpful in addressing problems and allowing the body to feel and function well.
Here at Chester Chiropractic Center, you have the option to receive either treatment on its own, or both together. There is certainly no obligation to have massage along with your chiropractic treatments. We just want to ensure that our patients have the maximum number of different treatment options, so that each person can choose for themselves what they need. If Dr. Barnes believes that you may benefit from massage, she'll talk with you about this at your appointment, and you can decide whether it's something that you would like to try.
FAQS
What type of massage should I choose?
This depends on your needs and your goals for the treatment. In general, Swedish massage is best for overall relaxation, balance, and health maintenance. Therapeutic neuromuscular massage is ideal for those who have specific areas of pain or dysfunction, while sports massage is preferred for athletes whose primary goal is to increase their performance in the sport.
If you're not sure which type you should choose, Dr. Barnes or our massage therapist will be happy to help. After examining you and learning more about your current medical situation and your needs and goals, she can recommend a particular massage technique.
How often will I need a massage?
It depends on your body and your goals. If you're addressing a specific issue or problem with your body, then massage will work best if you return regularly, to get the problem under control. In many cases, a massage once a week is helpful. In some cases, your massage therapist may even recommend more frequent massages for a period of time.
Once you've gotten your body back into balance, you won't need to have massages so often. Still, it's often helpful to continue receiving massages periodically in order to maintain the benefits. For example, many people find that a massage once a month keeps the body functioning well.
Will I have a private room?
We want having a massage to be an enjoyable and rejuvenating experience. You will have your own private room and restroom during your massage treatment. This protects your privacy and allows you to fully relax. By careful design, our massage room is a tranquil, peaceful space, where you can feel at ease.
Do I have to be undressed during my massage?
In general, effective massage requires that your clothing doesn't cover the area to be treated. Performing a massage through clothing is simply not as effective. Because of this, clients are generally undressed during a massage. However, your privacy will be entirely protected with sheets or towels, which will be draped over your body during the massage.
Your therapist will show you into the room when you first arrive, and will then leave while you undress to your level of comfort and lie down on the massage table under a sheet. She will only uncover the smallest amount of your body necessary to access the part that is currently being massaged, and will cover that area before moving on to the next one.
Chester Chiropractic Center
If you're interested in massage therapy, we welcome you to visit Jamila Campbell in our office. You don't have to be a chiropractic patient of Dr. Barnes to come to our office for massage! We welcome our clients to explore either one of these treatment modalities, or both in combination. If you have any questions about our massage services, or would like to schedule an appointment, please contact our office.