Dr. Robin Barnes is completely dedicated to chiropractic in both her professional and personal lives.
As a child, she always had a deep desire to serve others. After her parents were injured in a car crash, her father became a chiropractor, and she saw how much benefit his patients received from his treatments. Dr. Barnes knew that she wanted to become a chiropractor so that she could help others to heal and to maintain their health.
Dr. Barnes graduated with honors from Texas Chiropractic College in 1984, obtaining her doctoral degree. Because her father retired from practice in that same year, Dr. Barnes was fortunate to be able to take over her father's practice, Chester Chiropractic Center, and to continue to treat the patients that he had been seeing. For over thirty years, Dr. Barnes has been serving the Chester community through chiropractic care.
Dr. Barnes has lived in the Chester area for her whole life. Deeply integrated into this community, she has raised four children and four dogs here. In her spare time, she enjoys spending time with her family and friends, cooking and hiking. To Dr. Barnes, chiropractic is both a profession and a hobby, and brings her great joy.
At Chester Chiropractic Center
We help patients of all ages and backgrounds, with many different types of medical conditions, to heal and restore function.
We offer compassion and respect to every patient. We aim to empower people through education.
We use the most effective treatment modalities, based on current scientific research. We are always willing to adapt, offering new technologies and methods that could benefit our patients.
We provide a comfortable and relaxing office environment, with the utmost respect for each person's privacy.
Chester Chiropractic Center was established by Dr. Alan Marr. Dr. Marr began his professional life as an electrical engineer, and proudly served in the U.S. Air Force. As young adults, Dr. Marr and his wife were involved in a serious car crash. Unfortunately, they both sustained injuries. During their recovery, both of them were helped greatly by chiropractic.
When Dr. Marr realized the incredible power of chiropractic as a healing modality, he decided to dedicate his life to bringing this healing to others. He changed careers, and completed his chiropractic training. Initially, he had a practice in Tewksbury for over 10 years before opening Chester Chiropractic Center in 1974. Dr. Marr remained dedicated to serving his patients until his retirement in 1984.
Fortunately for the community, the practice did not disappear when he retired. Dr. Marr's daughter, Dr. Robin Barnes, graduated from her chiropractic training in the same year that her father retired, and she took over the practice. Dr. Barnes has been committed to serving her community through chiropractic for over thirty years.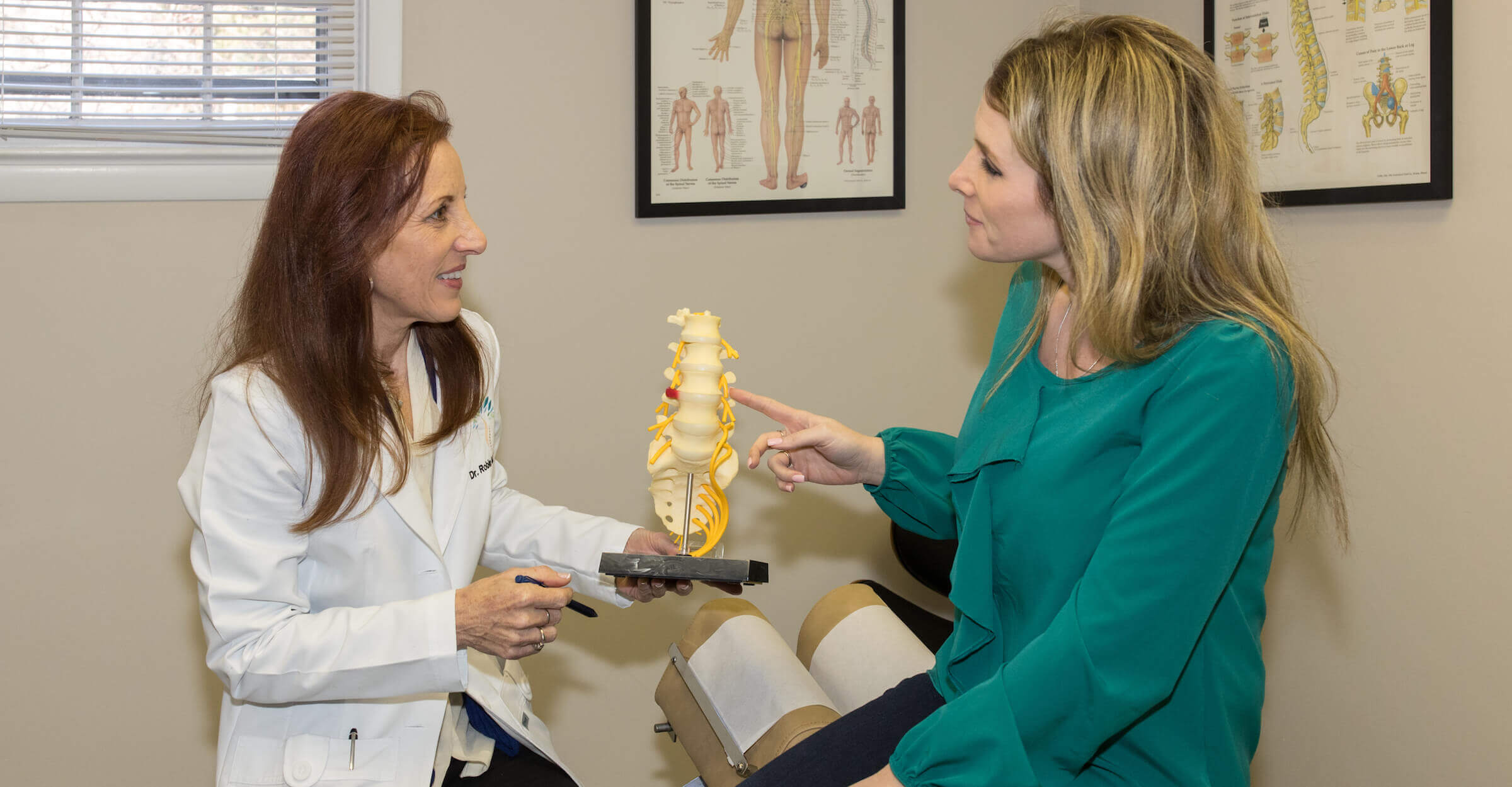 Chester Chiropractic Center
If you're looking for a chiropractor in Chester, NJ, we invite you to visit our office. With her years of experience, respect for scientific research, and personal touch, Dr. Robin Barnes offers her patients the effective chiropractic treatment they need in a caring and relaxing environment.
If you have more questions about chiropractic or would like more detailed information about the treatments we offer, please feel free to ask Dr. Barnes. She's very open and friendly, and loves to empower patients through education. Contact us to schedule your appointment.